School Phone is: 415-389-7711
School Attendance Hotline --- 389-7722
School Fax is 415-389-7780
All students should be ready to walk into the school building each school day at 8:10 a.m.
Jan 30 (Friday)- Sixth Grade Dance Party-- the sixth grade dance is from 7-8:30. All you need is your student ID, $10, and yourselves, to come to the gym. There will be food, a fantastic DJ, some dedicated WEB leaders, and a whole lot of good fun. You must be in school on Friday 1/30 to attend the dance
Jan 30 - Progress Reports Mailed Home
Feb 11th- Purchase a School PE uniform at 1:22 in the school gym.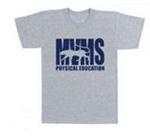 Feb 16-20-- Mid Winter Recess- School Closed
Feb 27 and 28th-- MVMS Cabaret
Check the Calendar for all the specifics and details!!!